Long Beach
Gay & Lesbian
Chamber of Commerce
List Categories | List Members | Newest Members

Soccer Legend Tim Howard and Cultural Icon Angela Simmons - #LoveTravels

The Latest Iteration of the Campaign Features Inspiring Stories from Notable Travelers - Marriott International is expanding its popular #LoveTravels campaign to an exciting original content series th...
View Article
August 21, 2014

C.A.R.E. to Dine - September 25, 2014
Our goal is to raise $10,000 for C.A.R.E. to Dine!...
CONTACT US | ABOUT US | Site Profile | ADMIN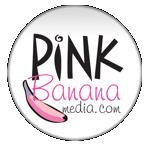 Website technology & design by PinkBananaMedia.com | PinkBananaBiz.com